VENUES
TEMPPELIAUKIO CHURCH - THE "ROCK CHURCH"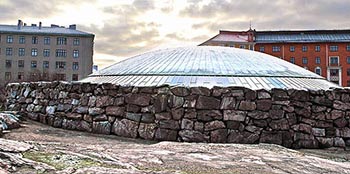 Helsinki Rock Church is one of the best known monuments of Finnish architecture, and the home for Helsinki Spring Light Chamber Music concerts. Architects Timo Suomalainen and Tuomo Suomalainen designed this unique "Stone Church", which was consecrated on 28th September 1969. The basic idea of the plan was to preserve the rock formation of the square, and therefore the essential construction has been built into the rock as far as possible.

Known for its excellent acoustics, many concerts are held in the church. In addition to Helsinki Spring Light Chamber Music Festival, for example Finnish Chamber Orchestra, Finnish Radio Symphony Orchestra, Helsinki Philharmonics and Sibelius Academy have discovered the unique feeling of the place.
Open map in a new window.
HELSINKI MUSIC CENTRE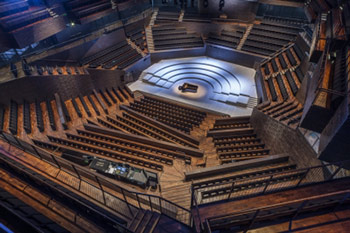 One of the Spring Light Chamber Music Concerts will be organized in Helsinki Music Centre in 2013. The Music Centre opened its doors next to Töölönlahti in 2011. The house was designed by the architects Marko Kivistö, Ola Laiho and Mikko Pulkkinen. Yasuhisa Toyota's office consulted the acoustics design and Toyota designed the acoustics of the main concert hall.
The main users of the Music Centre are the Helsinki Philharmonic Orchestra, the Finnish Radio Symphony Orchestra, and the Sibelius Academy. The Music House is a venue for all types of music and art and they offer a pioneering range of events, promoting Helsinki as an attractive resort for both domestic and international visitors.
Open map in a new window.